The C 312 CHEF vacuum chamber packaging machine is characterized by its high quality, cutting edge technological solutions and an innovative modular deaeration cycle.
The internal structures, the body and the vacuum chamber are made entirely of stainless steel.
The vacuum chamber is designed with hygiene in mind: all the corners are rounded and the sealing bar is easy to remove for safe and quick cleaning.
The control panel of the vacuum chamber packaging machine C 312 CHEF is digital and has 10 editable programmes.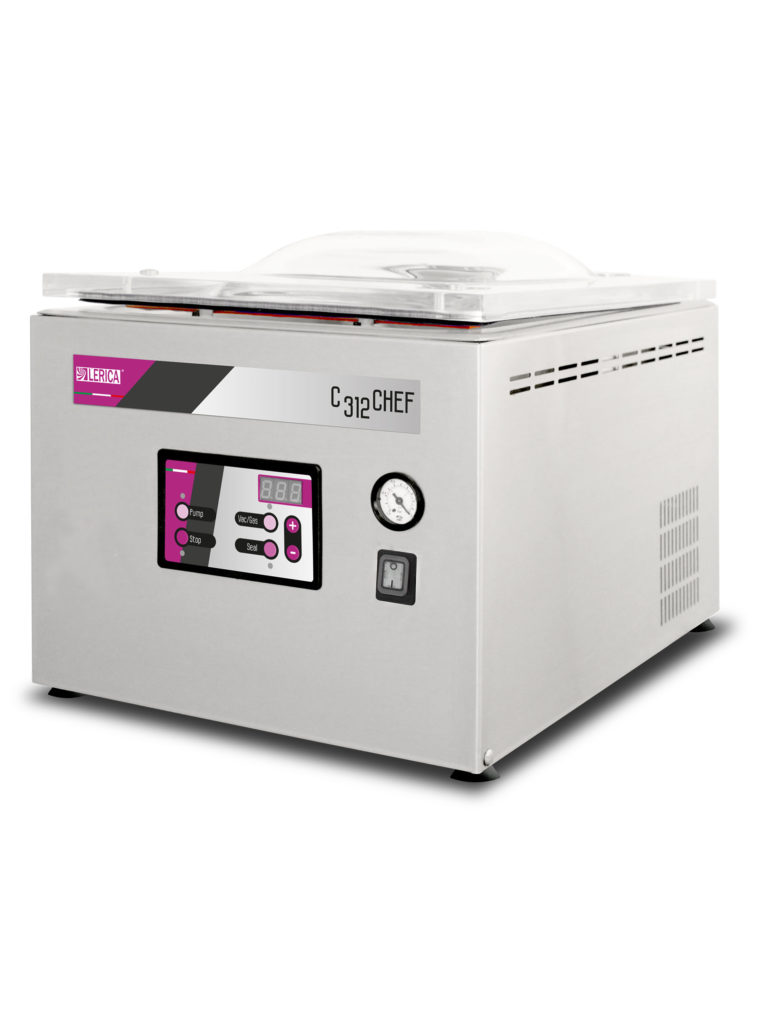 Technical Data
Bodywork: Stainless Steal
Dimension: mm 415x587x409h
Vacuum chamber: mm 343x434x175h
Weight: kg 44,5
Vacuum pump: 12 mc/h
Supply Voltage: 220-240V – 50/60 Hz
Max absorbed power: 700 W
Max bag width: mm 300
Standard features
Modular deaeration
Digital panel
Absolut vacuum sensor
Vacuum in containers
Easy, external vacuum accessorie
H2out, pump dehumidification cycle
Inert gas with two injection nozzles