Vacuum chamber packing machines
All vacuum chamber machines by L'Erica are made entirely of stainless steel to guarantee strength and robustness.
The vacuum chamber was designed with practicality and hygiene in mind: the lack of edges make cleaning easier.
Depending on the model, they are equipped with one or more sealing bars of different sizes to ensure a perfect and clean seal.
The digital control panel offers 10 customizable programmes to speed up the production cycle.
CHEF LINE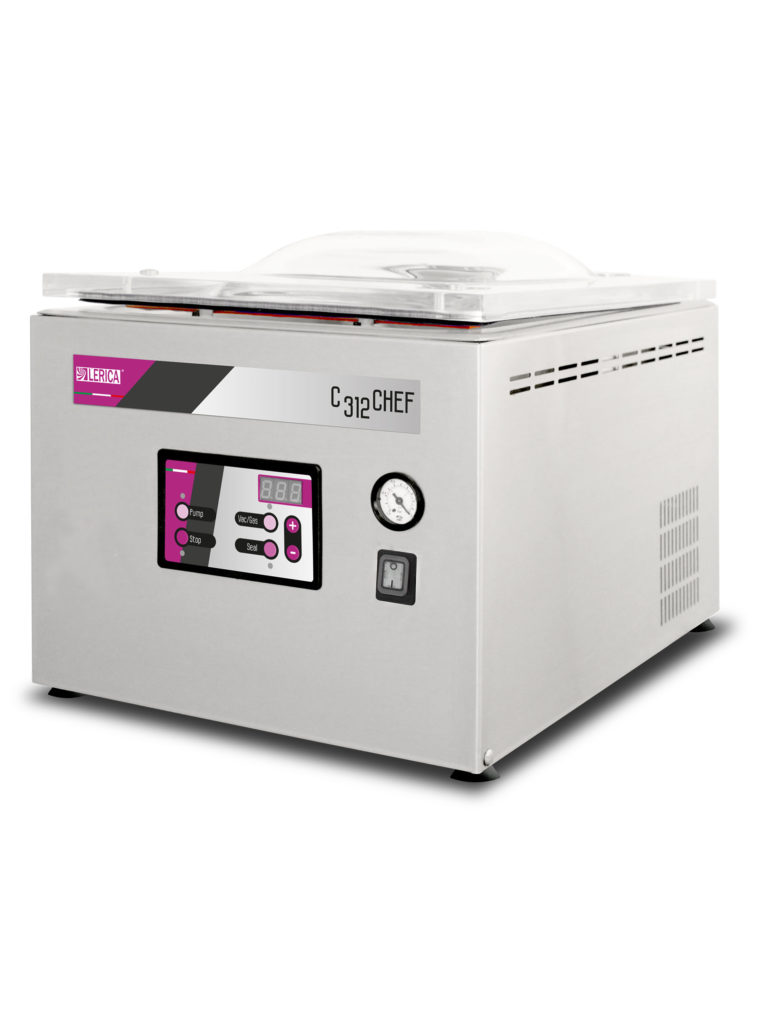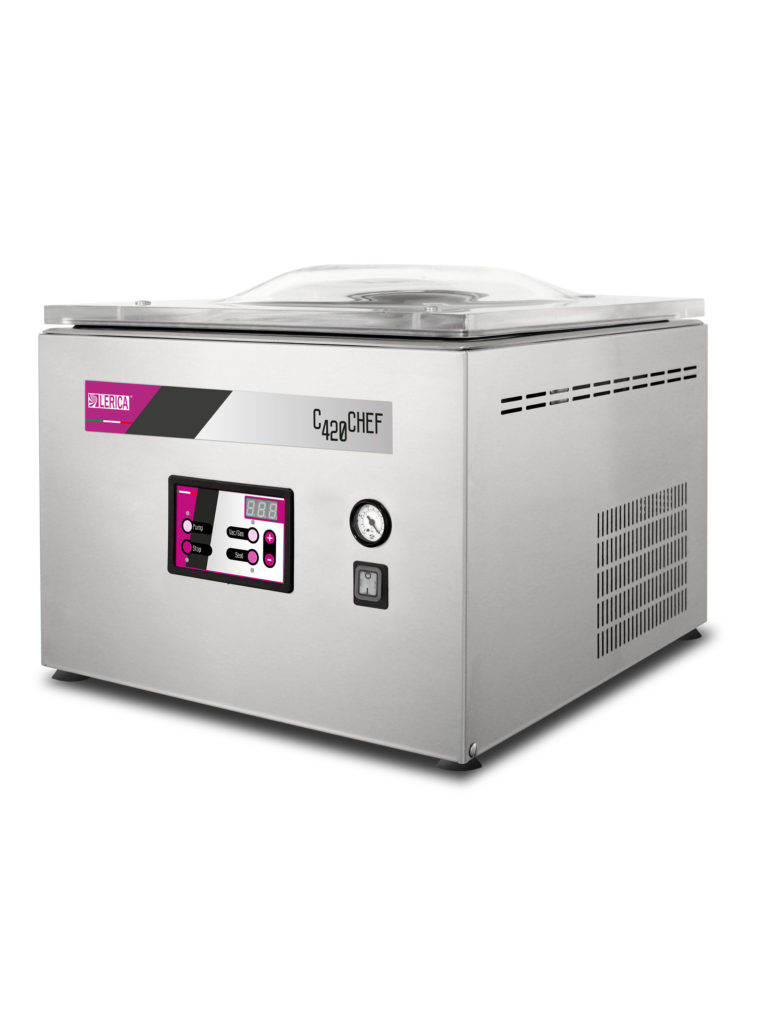 C – SERIES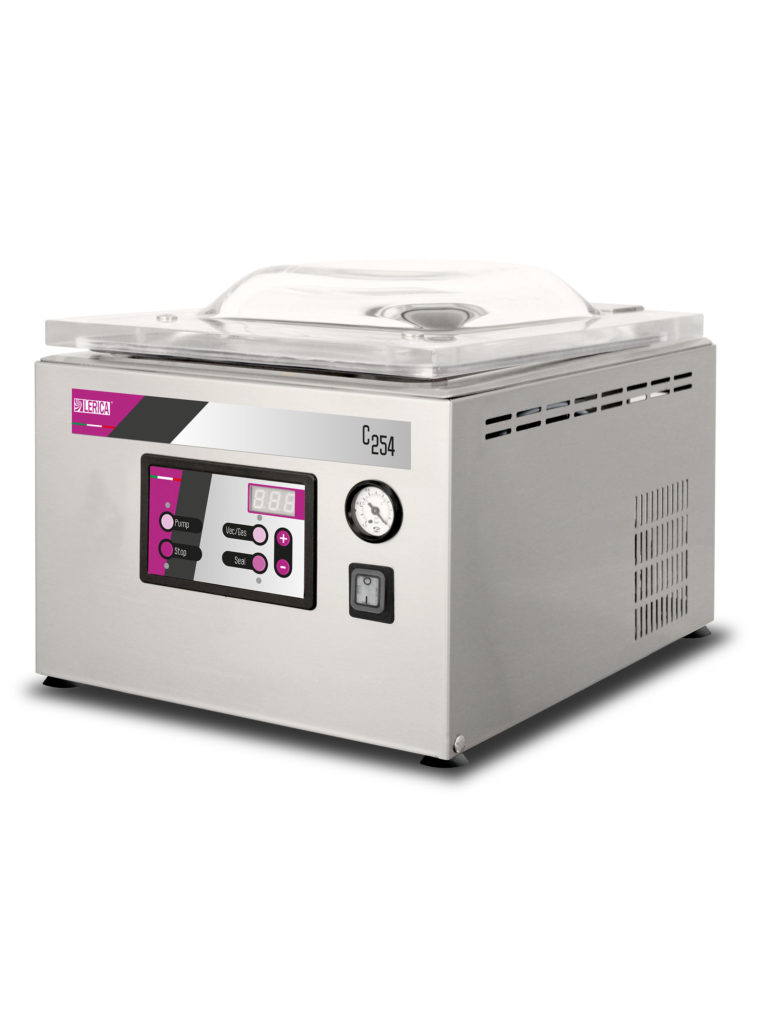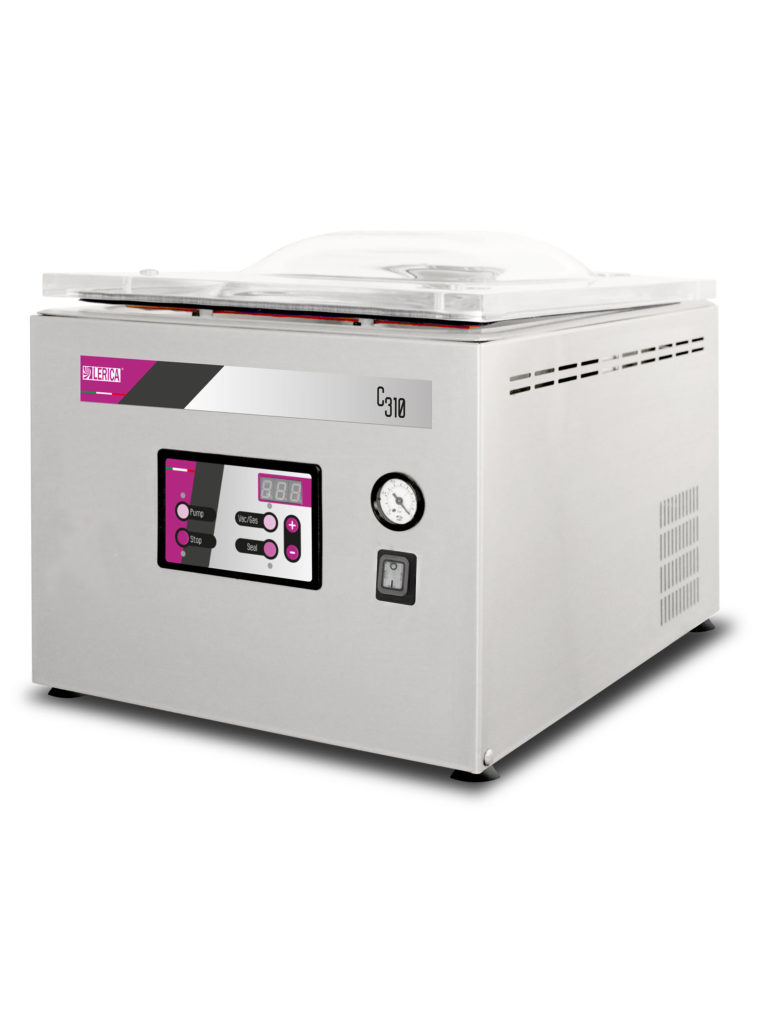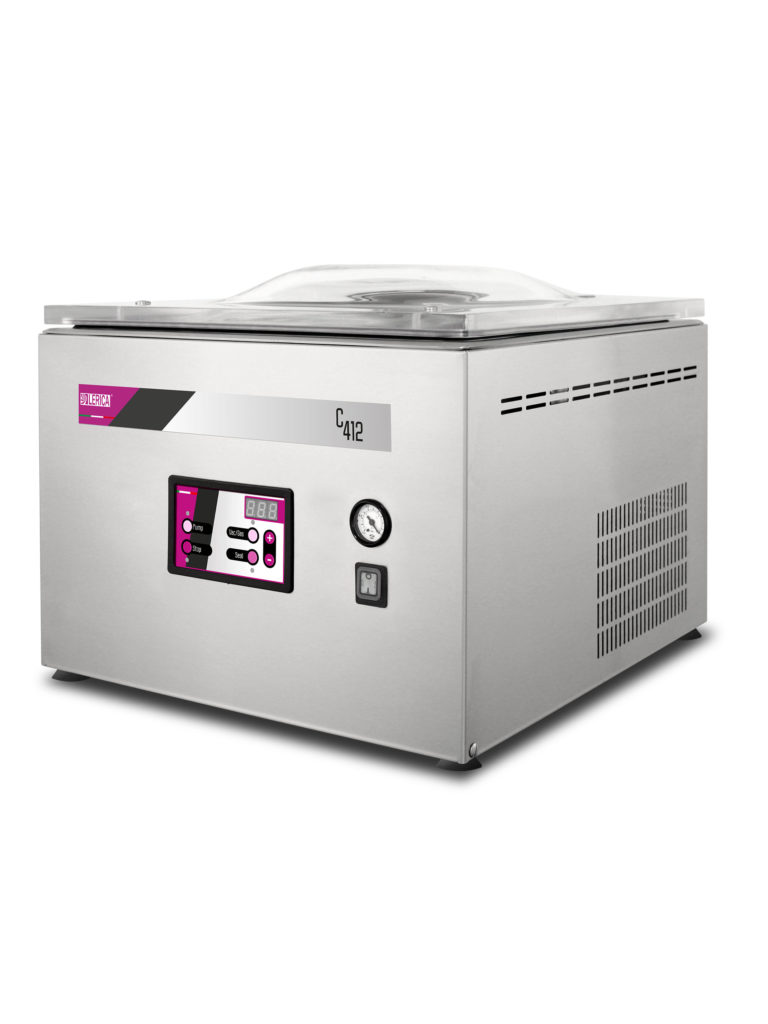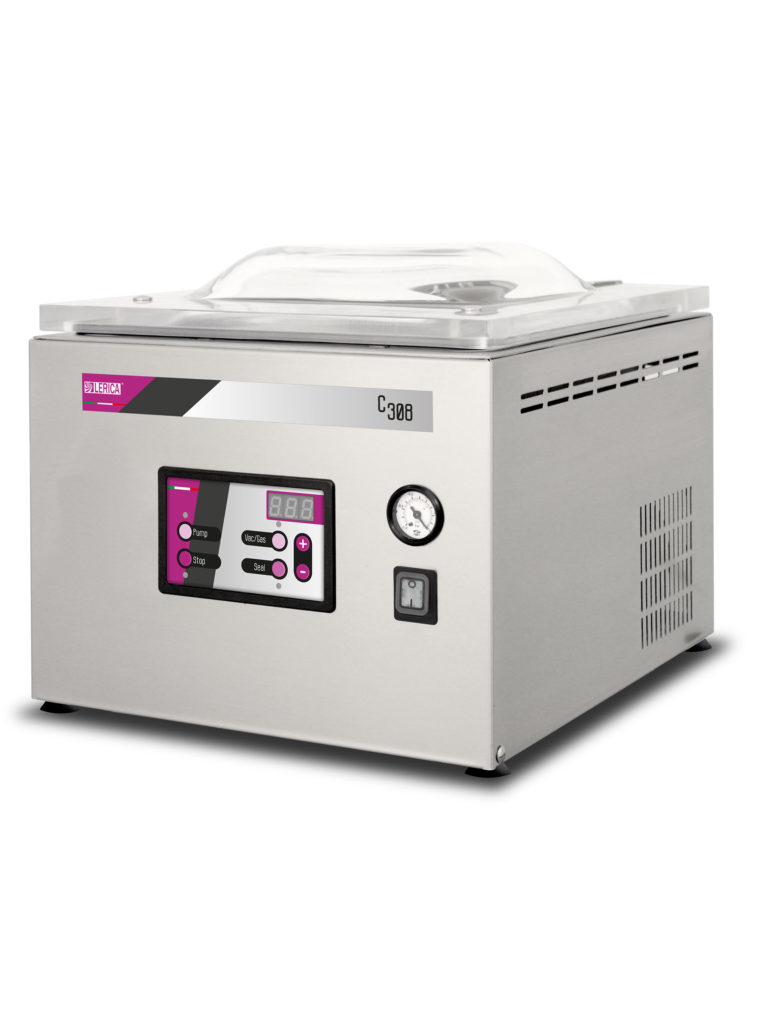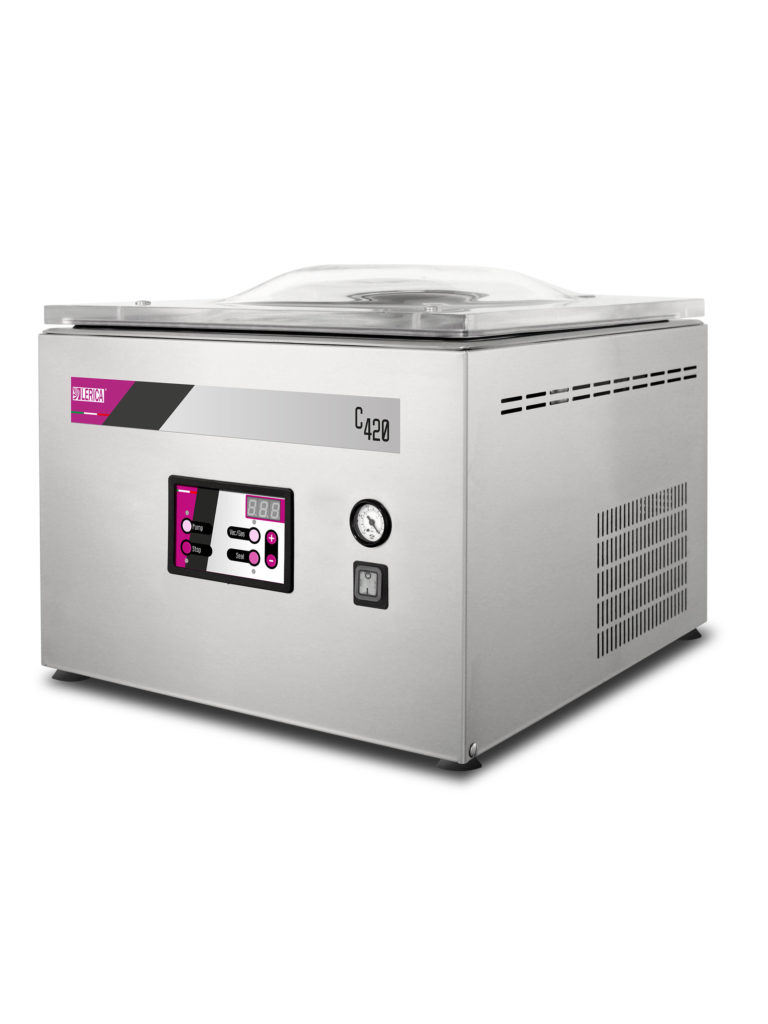 STANDARD Line