The LT 2 tray thermosealers feature a digital temperature controller for accurate temperature control.
The LT 2 tray thermosealer ensures a perfect seal, even in the presence of dirt, grease and oil.
Interchangeable dies allow sealing different tray formats: the dies can be made according to the requirements. A fixed work surface to ensure uniform sealing over all edges.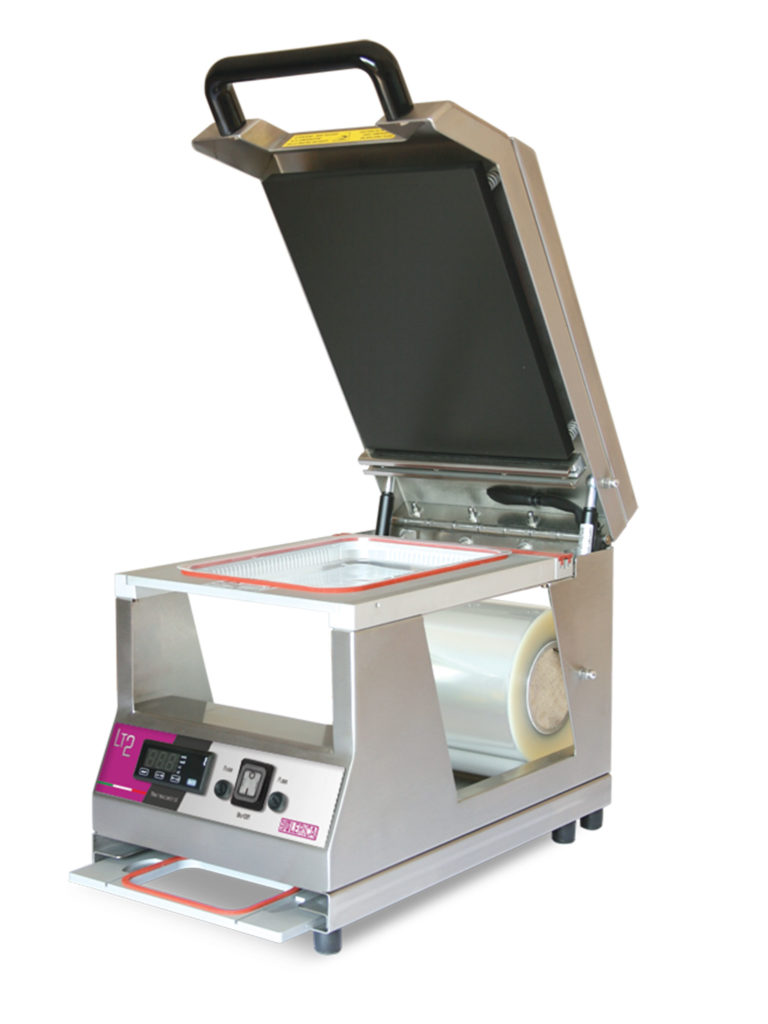 Technical data
Bodywork: Stainless steel
Dimension: mm 290x480x355h
Weight: kg 16,5
Supply Voltage : 230V – 50/60 Hz
Max absorbed power: 750 W
Max. tray size: mm 190×260
Standard features
Standar mould of choice
Use with transparent PP trays